Bill Castle
Posts by Bill Castle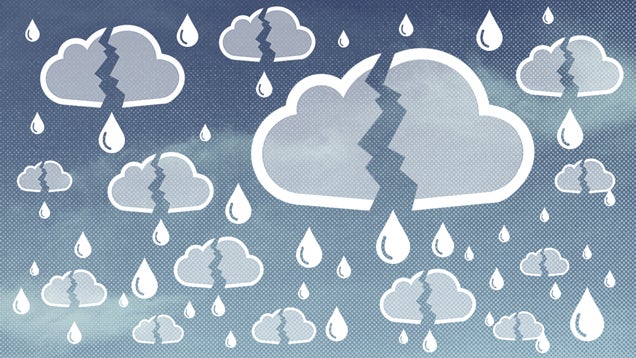 Two years ago ago, tech writer Mat Honan wrote a blockbuster story for Wired, describing how a child got into his iCloud account and briefly ruined his life. You may have heard that the same thing recently happened to some very famous women, almost certainly using the same method. Apple is making it easy for you to be next. More >
By: Geoffrey A. Fowler – July 15, 2014 9:05 p.m. ET
Like many of you, I've been considering cutting the cord on cable TV.
Today about 19% of American TV households live without cable, according to market research firm GfK. Many holdouts are haunted by doubts: How will I watch live sports? Without HBO, how will I know why everyone is talking about some mother of dragons?
Going without cable—or at least with considerably less of it—is easier than you think. Last week, I sliced my bill from $212 to $75 without giving up the stuff I really watch. Yes, cable and satellite companies lock away some content for subscribers. But you don't have to be an online pirate to see what you want. More >
According to the latest industry figures reported today (July 9, 2014) by IDC and Gartner, Lenovo is the clear global leader in PCs for the 6th straight quarter.
 
In reporting shipments for 2Q 2014, IDC said Lenovo achieved 19.6% global PC market share, up 1.9 points from 17.7% in Q1.  Lenovo more than doubled its lead on HP, the number 2 player (from .5 points to 1.3 points).  The company grew 15.1%, still the fastest among the top 5 manufacturers, even though the market declined -1.7%, according to IDC.  In the US, IDC reported that Lenovo strengthened its number 3 position, climbing to 11.5%, and increasing its lead over Apple from just .1 points to 1.5 points.  This performance added up to more than 15.5 million shipments (using IDC numbers) for the quarter.
Security analysts have detected a new strain of malware based heavily on the Gameover ZeuS, which infected users' computers and joined them up to a massive botnet. That botnet, in turn, specifically was designed to steal banking passwords on Windows machines.
The revival comes just six weeks after American authoritiesannounced a global takedown of the botnet earlier this year. Prosecutors say Gameover ZeuS' masterminds have stolen more than $100 million as a result. More >
By Herb Weisbaum Published: Apr 24, 2014 at 11:06 AM PDT
You've been hearing the advice for a couple of weeks now: You need to change the passwords on all of your accounts. They could have been compromised because of the Heartbleed bug.
And when you do that, come up with passwords that are hard to crack.
The folks at Bit9 estimate that a hacker can guess a password that is eight, all lower case characters in about 3.5 minutes. Change just one of those lowercase characters to uppercase and that can make a big difference.
"It doesn't have to be the first one or last one, it can be any uppercase character in there," said Bit9's Mike Viscuso. "And the time it takes to an attacker increases from three minutes to 15 hours.  And if you have an uppercase character and a special character, like an @ or !, that goes to 70 days."
If you're like me, you have lots and lots of passwords. It might be time to get a password manager. Some of them are free. Load everything in and all you have to remember is one password.
Read on: http://www.pcmag.com/article2/0,2817,2407168,00.asp
Support for Windows XP will end on April 8, 2014. After this date, Windows XP users will no longer receive new security updates, non-security hotfixes, free or paid assisted support options, or online technical content updates from Microsoft.
Click Here For More Info

The WinSXS folder at C:\Windows\WinSXS is massive and continues to grow the longer you have Windows installed. This folder builds up unnecessary files over time, such as old versions of system components.
This folder also contains files for uninstalled, disabled Windows components. Even if you don't have a Windows component installed, it will be present in your WinSXS folder, taking up space. More >